The easiest way to learn from top tutors
Get personalized 1-on-1 help from certified teachers, Ivy League grads, and more starting at $25 per hour
Aniela C.
30 lessons
1 on 1:

$25 / hr
Top 1% online tutor
Satisfaction guaranteed or your first hour is free
Pay after each lesson. No upfront packages, subscriptions, or hidden fees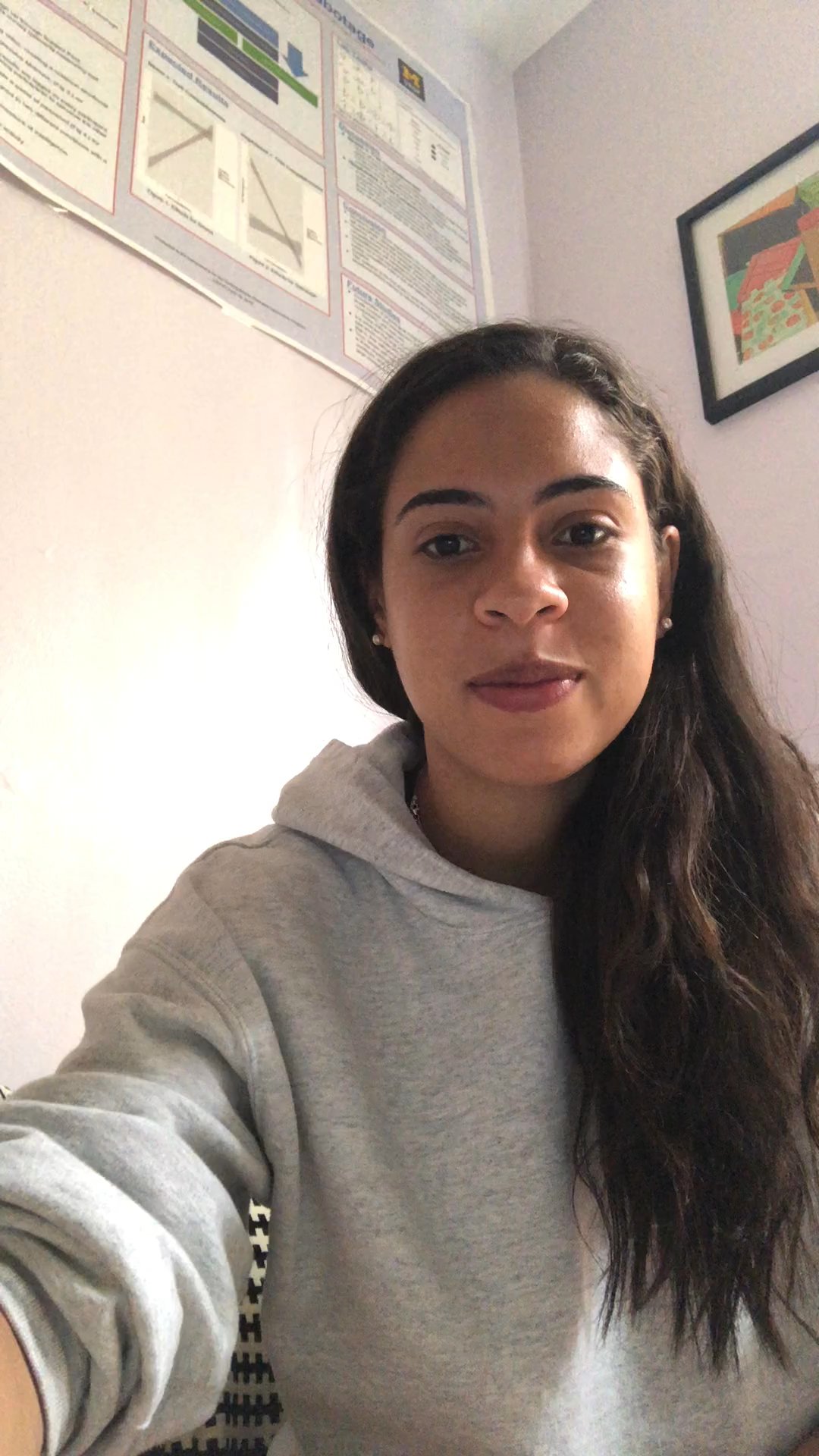 Play intro video
Top 1% online tutor from Huntington Woods, MI (Math, Science)
About me
Hi! My name is Aniela, and I am 21 years old and a recent graduate of the University of Michigan! This summer I am hoping to tutor biology and math, and in August will be moving to Chicago to work as a consultant for a consulting firm, so if you have any questions about applying to post-college jobs, would love to answer any questions! During high school, I attend the International Academy, took HL IB biology, history, and English, and SL IB Spanish, Math, and Chemistry. I also tutored a 5th and 6th grader in math for two years. While in college I majored in molecular cellular and developmental biology (MCDB), as well as history, and I followed the pre-med track. Outside of classes, I worked as a research assistant in a pediatric genetics lab at the University of Michigan for 3 years. I also was a peer facilitator for two years for an organization at Michigan called the Undergraduate Research Opportunity Program. As a peer facilitator, I helped underclassmen find research positions by assisting them as they created resumes and cover letters and interviewed for research positions. I also held bi-weekly seminars that highlighted different aspects of research, such as research ethics and research-related community outreach. At the end of the year, each student presents a poster highlighting the research they conduct over the year at a research symposium. I assisted and gave feedback to each student throughout the process of developing their posters. I also was a part of a pre-medical fraternity called Phi Delta Epsilon. Outside of school, I was the sponsorship chair for a club called Dance Marathon at the University of Michigan, which helps raise funds for and assists with therapies for children at Mott Children's Hospital. Here is a list of relevant course work I took in college- - Math: Calc 1, Calc 2, Intro to Stats - Biology: Intro Biology Lab, Genetics, Animal Physiology, and several upper-level biology classes for my major - Chemistry: Organic Chemistry 1, Organic Chemistry 1 Lab, Organic Chemistry 2, Organic Chemistry 2 Lab, Physical Chemistry, Biochemistry, and several upper-level chemistry classes for my major - Physics: Physics 1, Physics 1 Lab, Physics 2, and Physics 2 Lab - Sociology for pre-meds - Intro to psychology - I have also studied for and taken the MCAT On a less serious note, I really like to run, ski, and bake, but most of all really enjoy spending time with friends and family and traveling and exploring with them! I would love to get to know you and help tutor you in any way that I can!
Stellarlane certifications
Math
Elementary Math, Trigonometry, Algebra 2, SAT Math, ACT Math, Geometry, Algebra 1
Science
Biology
Education
University of Michigan
Molecular Cellular and Developmental Biology
Availability
Tuesday
1:00 PM - 1:00 AM
Wednesday
1:00 PM - 1:00 AM
Thursday
1:00 PM - 1:00 AM
Saturday
1:00 PM - 1:00 AM
Details
Rate
$25 / hr
Group rate
Chat with me for significant discounts on group lessons
Cancellation policy
Notify 24 hours before session
Background Check
Completed on Jul 13, 2021
Academic integrity
Stellarlane tutors will not help students cheat in any form
Share
This tutor is not currently available. Here are some more active Math tutors.